Disputes + Investigations
Our Approach

The Disputes + Investigations team at Gilbert + Tobin specialises in assisting clients to navigate complex and significant contentious issues. Many of the cases we conduct involve multiple parties and novel legal or factual issues.  Our case strategy begins with identifying your commercial and regulatory objectives and ensuring the focus throughout is on the protection of your interests. We understand that litigation should always be a last resort but, where necessary, must be handled strategically and commercially, with regard to protecting your reputation.

We specialise in sensitive investigations and inquiries - from internal issues to regulatory investigations to Commissions of Inquiry - we understand the need for clarity of thought, discretion, insight and professionalism. We know that the way in which investigations are handled can be the best protection against bigger issues.

We deliver timely and cost-effective advice developed within the framework of agreed objectives. This means we continually reassess the progress of disputes and discuss strategy with our clients to ensure that strategic choices remain aligned with those goals and that there are no unwelcome surprises.
Our Experience

Our Disputes + Investigations experience includes:

Class Actions

Acting for Westpac in relation to a class action regarding its continuous disclosure obligations associated with alleged contraventions of anti-money laundering laws.
Acting for QBE in relation to a class action regarding consumer credit insurance.
Advising BT Financial Management and Westpac Life Insurance Services in relation to a class action concerning their superannuation cash product.
Advising on a product liability class action against Toyota Motor Corporation.
Acting for Vocation Limited and its former CEO in two (previously three) class actions.
Advising a confidential client on a data breach class action.

Commissions & Inquiries

Advising Westpac on its response to the Royal Commission into Misconduct in the Banking, Superannuation and Financial Services Industry.

Advising the State of Victoria on its response to the Royal Commission into Management of Police Informants.

Advising the Commonwealth and its departments and agencies on their response to the Royal Commission into Aged Care Quality and Safety.

Advising the Commonwealth and its departments and agencies on their response to the Royal Commission into

into Violence, Abuse, Neglect and Exploitation of People with Disability.

Advising Telstra on its engagement with the 2020 Bushfires Royal Commission.

Advising the Commonwealth Attorney General's Department and the Office of the Royal Commission to conduct the public inquiry into the protection and detention of children in the Northern Territory. 

Regulatory Compliance & Enforcement

Acting for a major insurance company on an ASIC investigation into claims handling.

Acting for nib in proceedings brought by the ACCC, defending allegations of misleading and deceptive conduct and unconscionable conduct in relation to the sale of and changes to health insurance products.

Advising a major financial institution in its defence of the high profile and complex ASIC prosecution concerning alleged manipulation of the Bank Bill Swap Rate (BBSW) which is one of the largest ASIC investigations and prosecutions ever.

Advising BT Financial Group in relation to its successful defence of the landmark ASIC prosecution concerning the delineation between personal and general advice, with widespread ramifications for the wealth and financial advice industry.

Acting for the Palram group of companies and a director of Palram Australia in defending proceedings brought against them by the Australian Competition & Consumer Commission (ACCC) for allegedly making and giving effect to a number of cartel arrangements.

Acting for Google in its landmark win in the High Court of Australia. This matter was a world-leading case in online advertising for Google, in which the ACCC alleged misleading and deceptive conduct in relation to sponsored links and advertisements appearing in search results.

Major Commercial Litigation

Acting

for New Hope Corporation in legal proceedings against Wiggins Island Coal Export Terminal Pty Ltd successfully disputing claims made by WICET that New Hope has guaranteed A$155 million in debts of two of its subsidiaries pursuant to a Deed of Cross Guarante

e.

Acting for Cargill Inc and Cargill Australia in extremely hard-fought litigation against Glencore and Viterra Limited involving allegations of misleading conduct and deceit arising from Cargill's acquisition of the Joe White Malting business for $420 million.

Acting for Bega Cheese Limited in Supreme Court proceedings brought by Fonterra Brands Australia Pty Ltd regarding use of the Bega trademark. 

Advising Lowe's in its high profile dispute with Woolworths over their failed US$3.6 billion joint venture in Masters.

Acting for seven BrisConnections companies against Arup in the Federal Court, alleging misleading and deceptive conduct and negligence in respect of traffic forecasts Arup produced for Brisbane's AirportLink tunnel. BrisConnections sought $2.2 billion in damages. Gilbert + Tobin successfully settled this matter for our clients. 

Acting for RiverCity in securing a $280 million settlement – the largest settlement of a misleading and deceptive conduct claim in Australian corporate history – in proceedings against AECOM Australia in the Federal Court of Australia in relation to Brisbane's Clem 7 Tunnel.

Resources Litigation

Advising Talison Lithium Australia Pty Ltd on its significant commercial dispute with Global Advanced Minerals Pty Ltd in relation to mineral rights in the Greenbushes Lithium mine.

Acting for RioTinto Iron Ore in a strategic dispute with a competitor regarding the entitlement to over 30 million tonnes of Ore.

Advising Mitsui & Co's subsidiary, Onslow Salt, in proceedings regarding its rights under the "Onslow Solar Salt Agreement", a State Agreement with the Government of Western Australia.

Acting for Kidman Resources in its successful defence of a Supreme Court claim over its globally significant Earl Grey Lithium deposit, valued at $900 million.

Acting for AngloGold Ashanti Australia in relation to competing claims of exclusive entitlement to provide heritage survey services in relation to key infrastructure corridors.

Advising Mighty River in its successful application, as a shareholder of Mesa Minerals, for documents under s247A Corporations Act, the first time that the Full Federal Court of Australia has considered such an application.

Advising ASX-listed Eastern Goldfields in various disputes regarding its 1.4 million ounce gold project at Davyhurst, Western Australia, including a Supreme Court claim for $10 million.
Awards + Recognition

Gilbert + Tobin ranked Tier 1 for Dispute Resolution

THE LEGAL 500 ASIA PACIFIC 2020 - 2021

"The team's knowledge of the industry and regulatory landscape is second to none. It means that advice is tailored to take into account multiple different lenses, all of which are critical in decision making of senior executives."

The Legal 500 Asia Pacific, Dispute Resolution: Class Actions 2021

"Strategic, responsive, delivers excellent client service."

THE LEGAL 500 ASIA PACIFIC, DISPUTE RESOLUTION: LITIGATION 2021

Clients stress both the team's "depth of support" and the intelligence with which its resources are applied, one source saying: "They ran things with a very lean team - which is something that I appreciated - but when they needed the depth, they had it."

Chambers Asia-Pacific, Dispute Resolution 2021

Top Litigation Law Firm 2020

Lawyerly 2020

'The team is practical, focused, and fights hard'

THE LEGAL 500 ASIA PACIFIC 2020, DISPUTE RESOLUTION 2020

"The litigation team was phenomenal, crafting a unique argument which surprised a lot of people and put the opposing side on the back foot"

Chambers Asia-Pacific 2020

The excellence of the group as a whole, associates and senior lawyers explicitly included, is emphasised by a number of commentators. One interviewee speaks of "a very talented team of lawyers – technically great, easy to work with, able to handle a massive undertaking and with a commitment to getting the best outcome for the client that permeates the culture." 

Chambers Asia-Pacific 2020

Gilbert + Tobin was named Dispute Resolution Team of the Year

Lawyers Weekly Australian Law Awards 2019

"Well-resourced practice, acting for an extensive domestic and international clientele… Active on class actions, regulatory investigations and other official inquiries. Noted for strategic insight and rapid, proactive issue assessment. Further applauded for attention to detail, client focus and labour-saving use of technology."

CHAMBERS ASIA-PACIFIC – DISPUTE RESOLUTION 2018

Gilbert + Tobin was named National Law Firm of the Year (Australia) 

Asialaw Asia-Pacific Dispute Resolution Awards 2018

Gilbert + Tobin was named National Law Firm of the Year (Australia)

Asialaw Asia-Pacific Dispute Resolution Awards 2016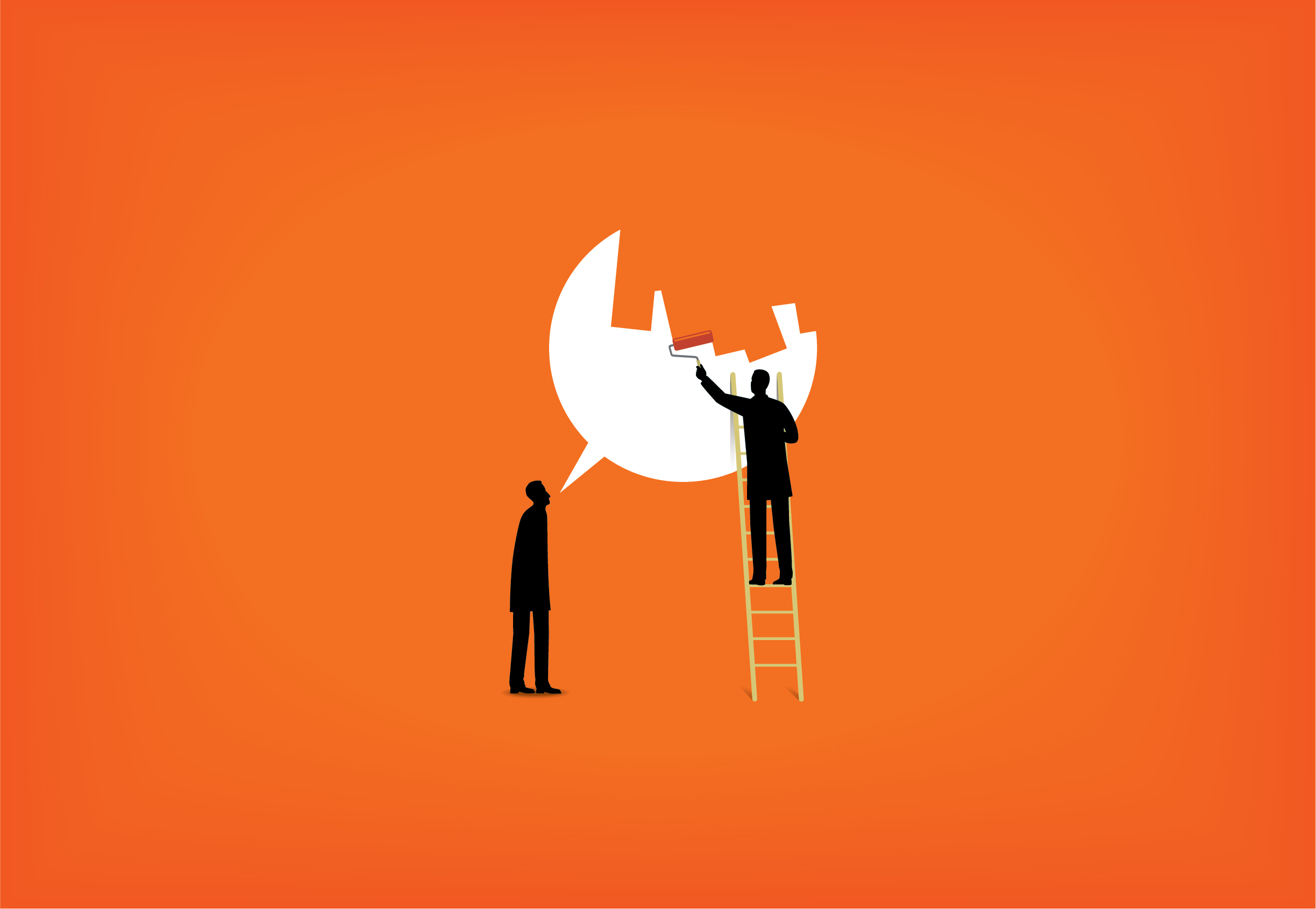 Voller's case: High Court affirms media are liable for third party comments
DISPUTES + INVESTIGATIONS FACT SHEET
For more information on our Disputes + Investigations services please complete the form to download our fact sheet.